Helmut Newton: Au Grand Palais: HURRY ! Exhibition ends JULY 30th 2012
If you are interested in any kind of photography - not necessarily Fashion photography, go and see the photographic exhibition HELMUT NEWTON (died 2004) at the Grand Palais in Paris. It has been showing since March 2012 and it will end on July 30th 2012. This is the first ever retrospective of Helmut Newton's work to be shown in France.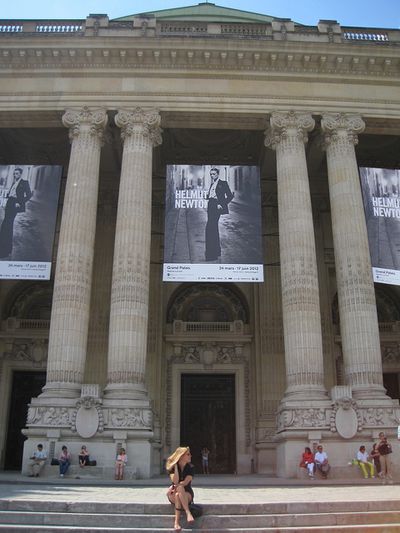 200 photgraphs, mostly original prints along with Polaroids plus press cuttings and a film made by his wife, June Newton, also a photographer make up the exhibition, designed by June.
Much of his iconic photographs were shot here in France where he worked extensively for Paris Vogue during the 1960s. He moved to Paris in 1961.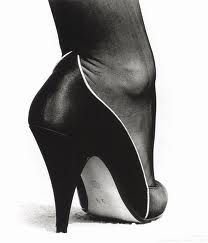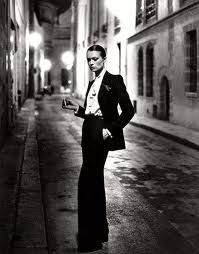 High heeled shoes and stockinged legs feature heavily in the exhibition along with images showing the same scene with a model or models clothed for a fashion shoot and the next frame showing the same model or models naked.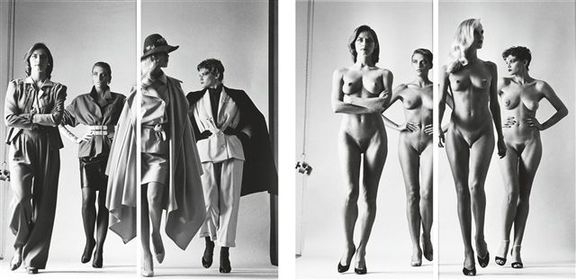 He established a very particular style - erotic and extremely stylized scenes, often with sado-masochistic and fetishistic overtones. Fashion, luxury, money, power - this was Newton's playground and his photographs embody humour, eroticism and beauty sometimes alongside violence. Shocking and provocative during the 60s, they still have the power to shock today.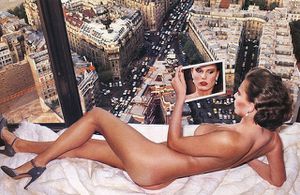 His photographs were often used by Playboy magazine. You can see why...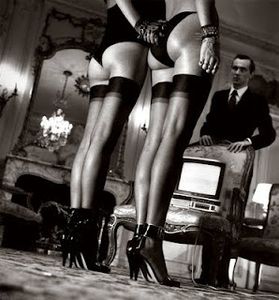 Did Newton's images liberate women or enslave them ? His major themes are portraits, fashion, nudes, sex, humour but in this exhibition his women are always powerful, seductive and dominant. Luxe, classe, volupté.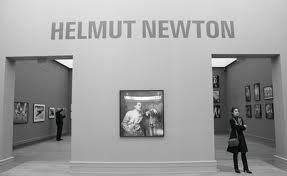 And if you want to see the work of his wife, June Newton (aka Alice Springs) her work is currently being exhibited at the Maison de la Photographie Européenne until 04th November 2012.
Enjoy !