Meet the Herboriste: Tuesday June 12th 2012
On Tuesday June 12th, we are walking down the hill from our office in Montmartre to take you to Meet the Herboriste.
Do you know what a herboriste is ? The translation is Meeting the Herbalist - a person who creates medicines and treatments from plants and prescribes them to treat ailments. The history of the profession is fascinating, having been recognised as a métier in France since 1341 but abruptly cancelled and "unrecognised" in 1941 with the result that the profession almost disappeared...... but we know where to find one.....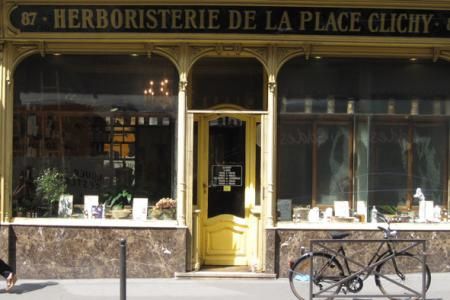 And let me tell you this is a very special place, filled with lotions and potions and bottles of beautiful jewel coloured liquids and exotic plant extracts. Shelves brimming full of interesting packets.
Come closer and have a look...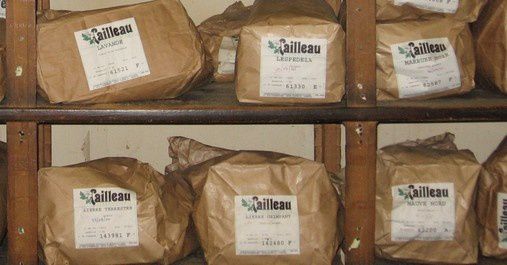 The smell inside the Herboristerie is wonderful - very relaxing and comforting and people come from beyond Paris for consultations. Our Herboriste knows that he is doing. He has many happy customers. Just stepping into such a beautiful premises makes you feel better !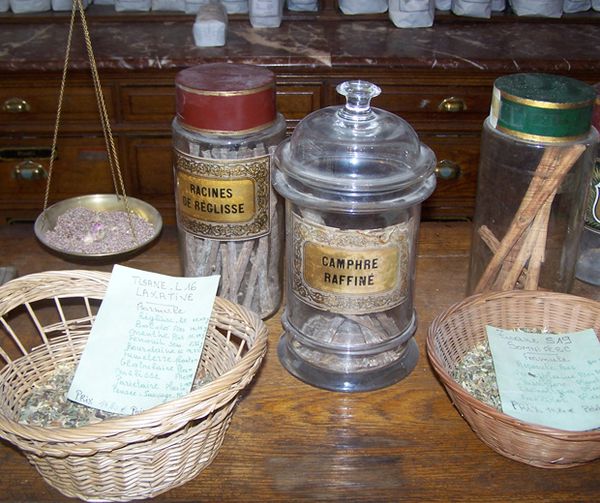 Our Herboriste will be explaining about his life and work in the French Language but we have a translator to explain it all in English. Want to join us on Tuesday June 12th ? I think you'd like it !
Sign up on our website MEETING THE FRENCH WEBSITE