Thank you oh thank you, Mister Mayor of Paris, Bertrand Delanoë who back in 2002 had the clever idea to implement Paris Plage for any Parisien not leaving the city and for visitors. When temperatures soar, Paris Plage provides a fabulous place to relax and keep cool.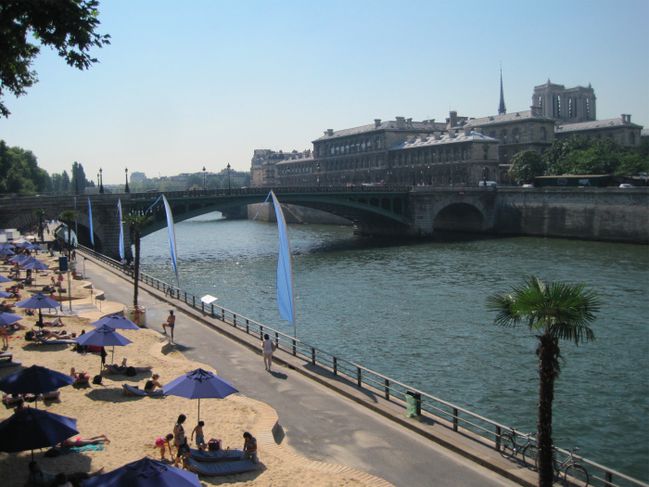 Lots of sunbathing going on with comfortable chairs and hammocks provided free of charge along the right bank of the Seine and 1,350 tons of golden sand, clean and safe.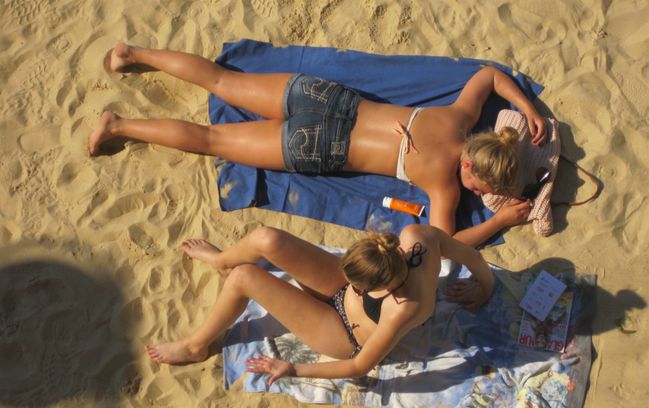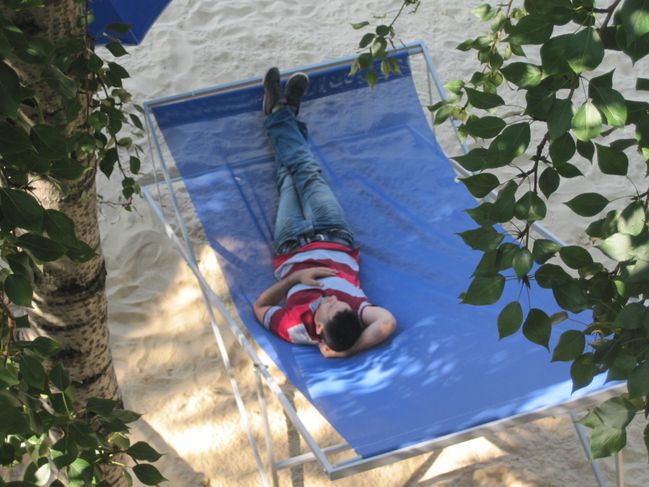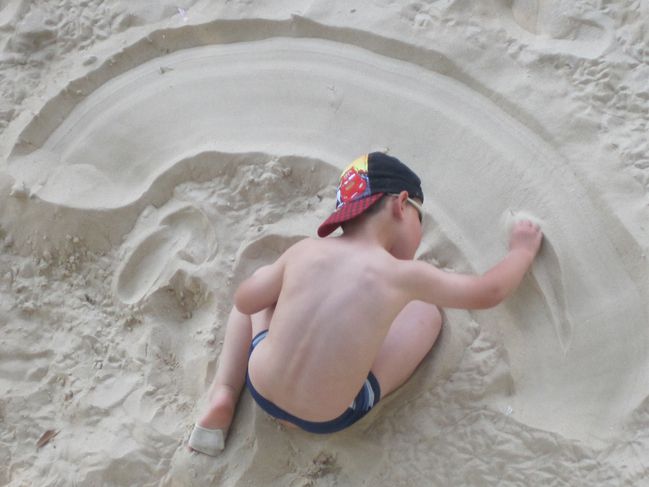 8 outlets providing free drinking water, pétillante (sparkling) or plate (still) are stationed along the river bank. Bring your own jug or bottle or collect a give-away groovy paper cup with the amusing slogan, "Ouvrez un grand cru".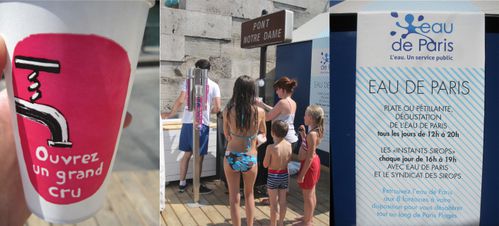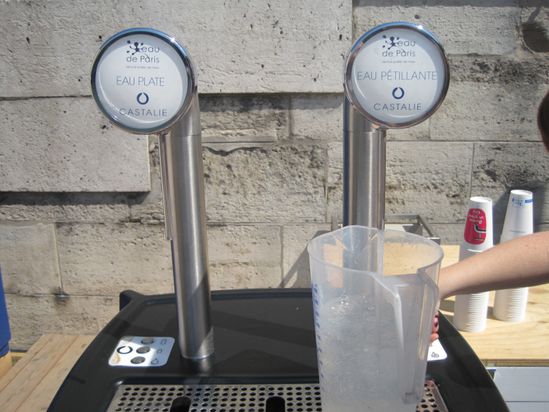 You can flop on a Fat Boy bean-bag and read your own book or borrow one (free of charge) from the Library set up on the quai. This is a Reading-Only area with books for kids and a Fiction and Non Fiction area.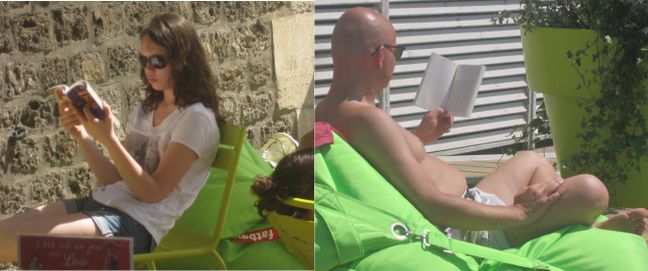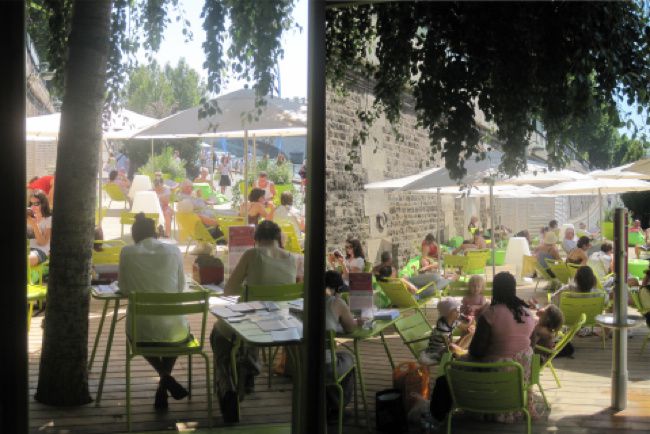 The bridges over the Seine provide cool areas to hide from the sun and Baby-Foot (Table Football) is provided free of charge. Baby Foot is a lot of fun.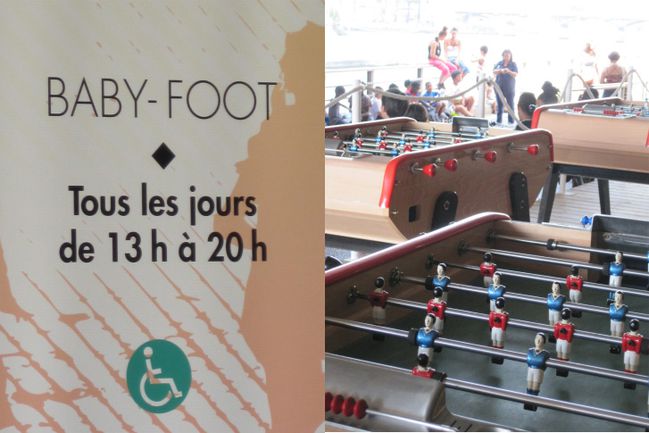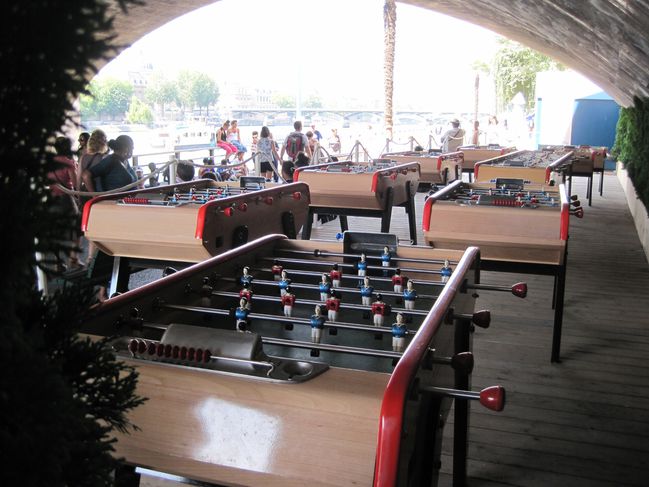 Or how about some traditional French Boules ? Under the shade of palm trees, especially installed for the Plage.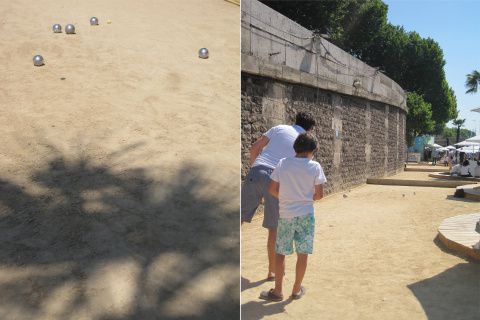 There's a restaurant of course and plenty of cafés and ice-cream stations - no beach would be complete without des glaces, n'est-ce pas ? But sadly no Berthillon here !

Suprisingly, alcohol is on sale, so a cooling beer is at hand or some Normandy cider, peut-être ?

And if you need any help....you can find the Secours Tent with trained personnel....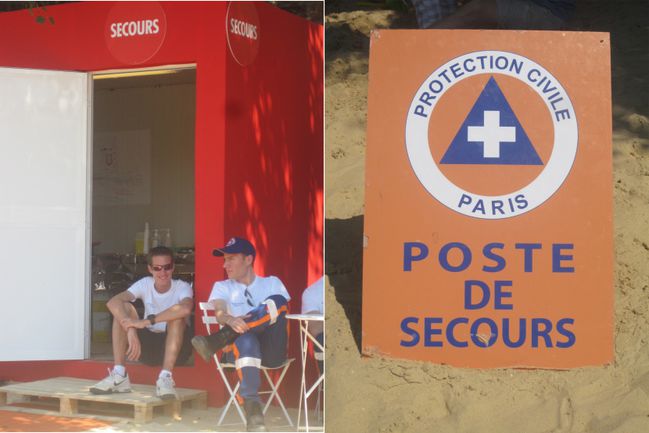 And there are the Plagistes - patrolling up and down to offer help and information on what's happening plus the beefy Security guys in case of any trouble...

And best of all there's an icy cold spray mist walkway which sprays a fine jet of delicious cooling spray - popular with joggers and small children and in fact with everyone ....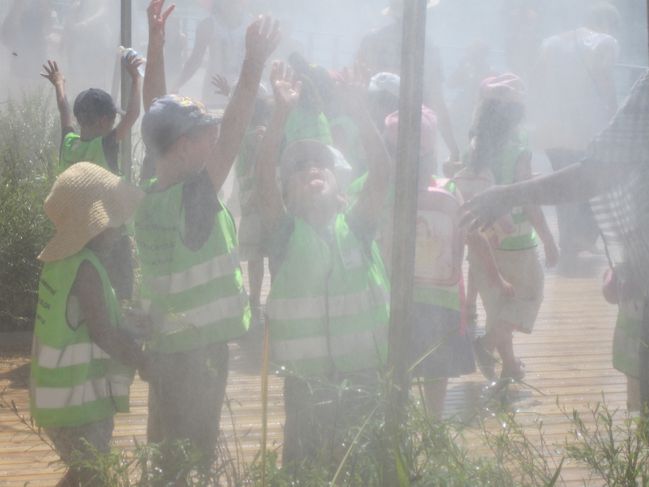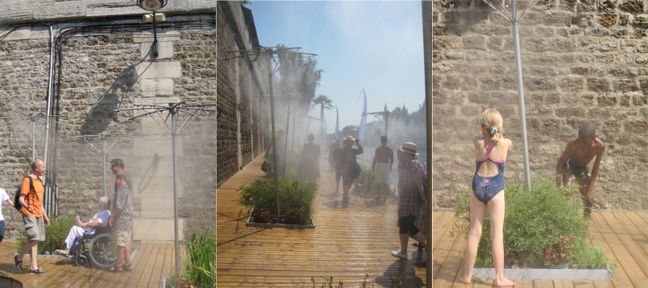 And in fact this is not the only beach being offered in Paris. No ! There's another one at La Villette (north-east of centre) with similar facilities on the banks of the canal.

And I didn't mention the Tea Dances in the evenings 17h00-20h00, the Kids' Playground, the Taî-Chi courses and more, more, more.

Come along and have a look for yourself - you'll be pleasantly surprised. Until 20th August 2012.
Meeting the French LOVES Paris Plages 2012.